Beer Drop
A Subscription Box Beer Club You Just May Love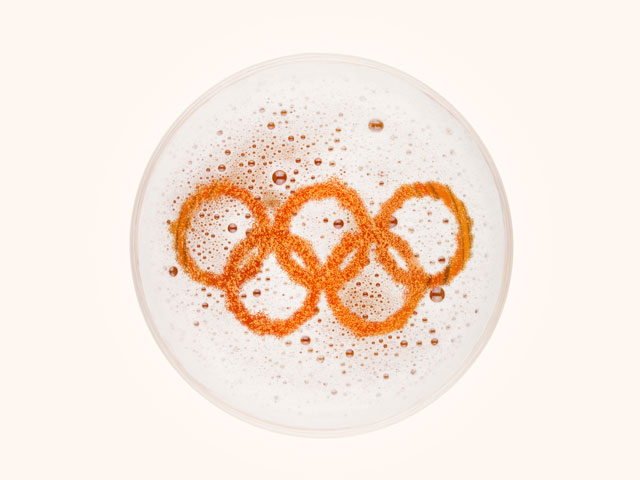 Beer Olympics
A decathlon of beer-drinking feats that test your strength and fortitude.
Win the Gold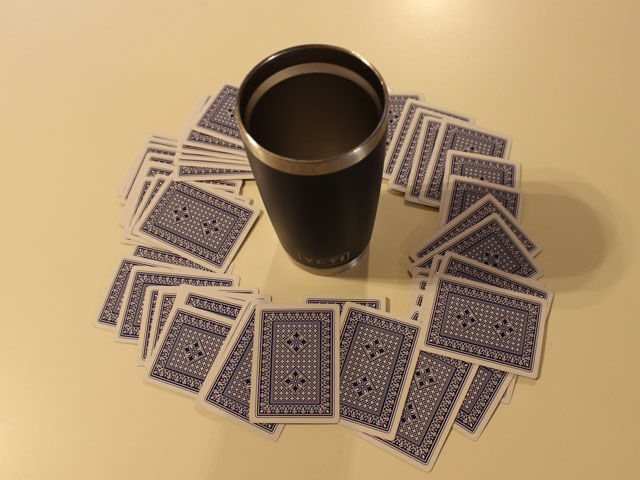 King's Cup
Arguably the Greatest of All Drinking Games.
Learn the Rules
Colorado-based Beer Drop offers a wide range of craft beers each month through its new craft beer box subscription service. They work with the best breweries in the state to bring their customers the freshest, tastiest, and most innovative craft beer. If you're interested in sampling some of the best beers in the country, consider joining Beer Drop.
How does Beer Drop work?
Beer Drop uses fancy mathematics to deliver a unique and exploratory journey through craft beer. They will ship you a box of beer every month that is filled with a variety of fantastic Colardo-based beers that you're going to delight in drinking.
To be sure, it's not a free-for-all, you do help guide the curation process with your own inputs on flavor and beer style. Here are a few styles that you can tailor to your liking.
Or if you're lazy like us, let Beer Drop select beers for you each month. These aren't your amateur Sunday football beer slingers down at the local Elks lodge, no. No, Beer Drop is a professional beer club that has its finger on the pulse of the craft beer market. Only the finest quality beers will arrive on your doorstep every 30 days.
If you want to be hands off with this subscription service, or, even better, if you're buying it for a friend or family member and don't know their preferences, let Beer Drop deliver their Top Picks of the Month to your chosen (lucky) recipient. This really is a great beer gift.
Amber, Red & Brown Ales
All good beer styles. Beer Drop features many amber & brown ales for your enjoyment.
Belgian Ales
Saisons, tripels, dubbels, quadruples and more. Farmhouse-style beers, done with the richest Colorado ingredients.
IPAs & Pale Ales (hoppy beers)
IPAs, Double IPAs, Double-Dry Hopped IPAs, you name it. Beer Drop will never leave you high & dry in the IPA category.
Lagers, Blonde & Cream Ales
Do you love Noble Hops? Are you a Hallertau aficionado? If so, Beer Drop will leaving you saying, Prost!. Who knows, you may just find a new favorite Kolsch next month.
Porters & Stouts
Whether it's a Bourbon Barrel Aged stout or a Robust Porter, you'll find a Colorado beer that's to your liking. A Left Hand Raspberry Milk Stout sounds quite nice.
Saisons & Farmhouse Ales
We enjoy saisons and farmhouse ales very, very much.
Sours & Wild Ales
Sours such as Trve Brewing's Cursed, a Mixed Culture Sour Pale Ale, are certainly in Beer Drop's inventory. And we're certainly not going to turn down a 16oz Tallboy of Cursed, that's for sure. With the Sour Ale category picking up steam, expect to see a variety of Sour offerings available to include in your Beer Drop Box.
Who knows, you might just find an Epic Brewing Tart 'N Juicy. Or, for hilarity's sake, a ¡SPONCH!
Specialty Beers
Who doesn't love a low abv fruit beer? Heck, in our world, we consider fruit beers to be breakfast beers. By that logic, Beer Drop is really just a monthly brunch club for one!
Beer Drop Subscription Options
Basic
The basic Beer Drop offers 10 beers per month. It's the most set-it-and-forget-it of their three subscription plans.
Plus
The upgrade to Plus gives you the features of the Basic plan as well as some editing options. You can swap out craft beers in Plus. You have access to special releases from their partnered microbreweries. And, this may even include crowlers.
Ultimate
The Ultimate plan lets you curate your own monthly beer box. Enjoy taproom-only beers and other special privileges. Furthermore, who doesn't want the Ultimate plan of anything? We're sold.
What is the monthly price of Beer Drop?
$45/mo for the Beer Drop (Basic)
$55/mo for the Beer Drop (Plus)
$70/mo for the Beer Drop (Ultimate)
At 10 beers per beer club box, that's a breakdown of $4.50, $5.50, and $7 bucks per beer. Is it a bit pricey? Yes ... no ... maybe? It all depends on how you look at it. Your best bang for your buck is probably in the Beer Drop Basic plan. Think about it ... someone drops 10 high quality craft beers at your house for $4.50 per beer and you barely had to leave the recliner to get them. That's a win in our books.
Wrapping Up
Ain't no one tapping the Rockies with a Beer Drop Beer Box. And that's a good thing. Give it a shot if you're looking for a good beer to take camping with you. No commitments is a plus. Maybe grab a New Planet Blonde Ale now that we're thinking about it.
Beer Drop FAQs
What plans are available on Beer Drop?
Beer Drop (Basic). Beer Drop (Plus). Beer Drop (Ultimate).
How much is shipping?
$5 per monthly shipment.
Can I pay with a credit card?
Yes.
Where does Beer Drop ship to?
Different states have different laws on shipping alcohol. Therefore, they do not ship to every zip code in the United States. Contact them to see if they deliver beer in your area - supportdesk@beerdrop.com
Does a beer drop require a signature?
Yes. The person receiving the drop must be 21+.
Does Beer Drop offer a Rewards Program?
They do. You can earn points by referring friends and family (who are 21 years of age or older).
Can I skip a monthly beer box?
Yes, you can hit pause on your account. For example, if you know you're going on vacation or want to celebrate Dry January, you can skip a beer shipment.