Our Impossible Ask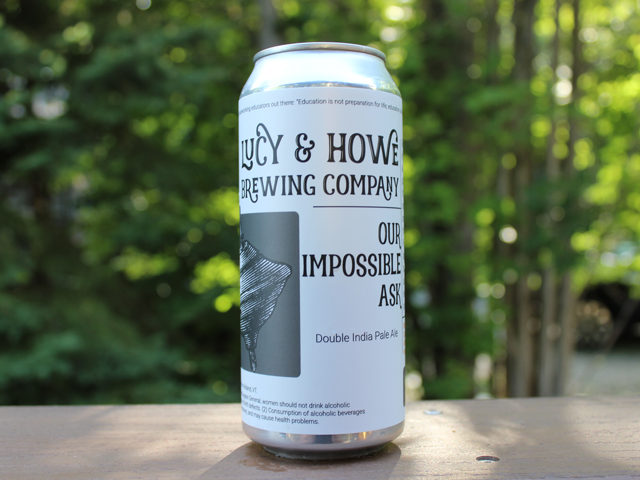 Buy Craft Beer Merch on Amazon
Homebrewing Books, Craft Beer T-Shirts & Stainless Steel Growlers, Oh My!
Our Impossible Ask was brewed in collaboration with Rutland Beer Works.
Lucy & Howe Brewing Company Beer Description (on can)
Generously and frequently hopped with Citra, Loral, and Mosaic, this beer packs a wee punch. It's rich with tropical hop aroma and flavor, and is a smidge on the hazy side. Pairs well with late staff meetings, tech snafus, upended expertise, existential crisis, and ongoing complications.
Dedicated to all hardworking educators out there: "Education is not preparation for life; education is life itself." - John Dewey
Hops & Malts used in the Our Impossible Ask brewing recipe
Final thoughts on Our Impossible Ask
If this is a tasty brew that supports teachers, then we're for it.