BluePORT
A Bourbon Barrel Aged Blueberry Maple Porter is something we had never had until we enjoy the almighty BluePORT.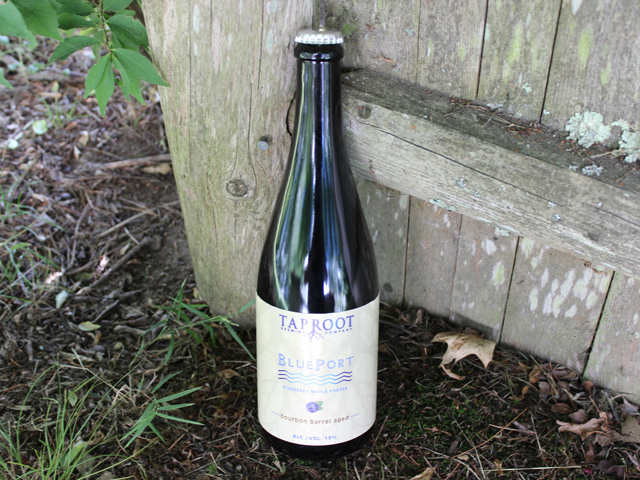 Buy Craft Beer Merch on Amazon
Homebrewing Books, Craft Beer T-Shirts & Stainless Steel Growlers, Oh My!
It was truly a delight.
Picked up this 750ml Bourbon Barrel Porter from Taproot Brewing / Newport Vineyards when we took a trip downtown Newport this summer. At 13% ABV, we suggest sharing with a friend. Really.