Bill Burr's Sam Adams Pumpkin Ale Skit on Saturday Night Live
So here's the deal. Standup comedian and Canton native, Bill Burr hosted SNL back in 2020, then Boston-style shenanigans ensued.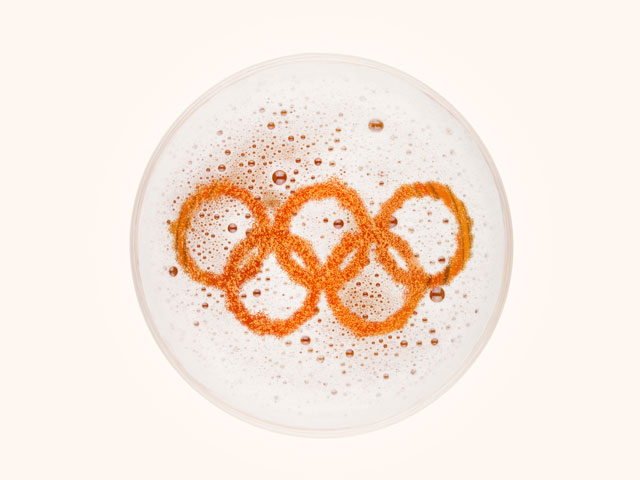 Beer Olympics
A decathlon of beer-drinking feats that test your strength and fortitude.
Win the Gold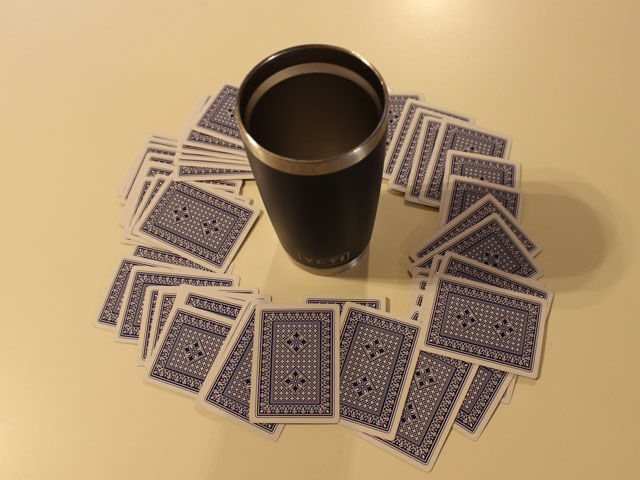 King's Cup
Arguably the Greatest of All Drinking Games.
Learn the Rules
During his stint on NBC's sketch comedy show, he took part in a SNL spoof commercial that was all about Jack-O, a new pumpkin beer from the Samuel Adams Brewery. This fake commercial works on many levels, one of which being that as a Massachusetts native, Burr can convincingly pull off not only the Boston accent, but the general who gives a crap attitude that many possess in the capital of the Northeast. Hence the, "Real" in "Real Bostonians".
The bit opens in a (presumably Massachusetts) grocery store where a Boston Beer Company rep (Gardner) is pouring Sam Adams Jack-O and talking about how the Boston Beer Company has been crafting signature beers since 1984. She recruits "Real Bostonians", Kevin (Moffat), Jonathan (Bennett), Sean (Burr), Kori (Nwodim), and Daria (Holt) to try out the pumpkin ale.
4 of them enjoy the Jack-O. Meanwhile Burr, in his Antoine Walker Celtics jersey (we're guessing here for the #8) goes on a typical, Boston-style apathetic rant about how he's not a big fan, all while chugging the beer. He keeps disparaging the brew, yet he can't stop drinking the Jack-O Pumpkin Ale. Here, check it out.
It may have been written in New York, but if you have family from Boston, you know that it's fairly spot on. It also would have been great to work in Pete Davidson somehow, he'd have been the only way to make this fake SNL commercial better. That or call up Casey Affleck.
One of the subtle moves the commercial makes is to have Bill Burr and his son (Mikey Day) half-wear their masks. Though, that's less of a comment on Boston and more just showing how things were in the midst of the pandemic.
People in the SNL Skit
Alex Moffat
Beck Bennett
Bill Burr
Ego Nwodim
Heidi Gardner
Lauren Holt
Mikey Day
The Jack-O reviews are in.
"You know, it's kind of sweet and sh!t but..."
-@billburr https://t.co/Nkp5yM03Ge

— Samuel Adams Beer (@SamuelAdamsBeer) October 11, 2020
Quotes from the SNL Skit
"Oh, Slainte, my bad"
"You know it's kind sweet and #$*!, but you know, there's nothing else to drink"
About Comedian Bill Burr
Bill Burr is a native of Canton, Massachusetts. Canton is a 20-30 minute drive Southwest of the city. Since we mainly care about breweries around here, we should let you know that Trillium Brewing Company is in Canton, and it's fantastic.
About Samuel Adams Brewery
Sam Adams is a Boston brewery that has been around for nearly 40 years. You can take a tour of the Boston brewery if you visit the Jamaica Plain location - it's pretty solid. Sam Adams was founded by Jim Koch, who, to his credit, was one of the people who helped reignite craft beer in America.
Fake Sam Adams Commercials
Host Bill Burr's SNL Sam Adams skit is not the first time he has appeared in a fake Sam Adams Commercial. He was also a member of the table that ordered Sam Jackson Beer (it'll get ya drunk) on the Chappelle Show nearly 20 years ago. Check it out.
Other SNL Skits about Boston Brands
The Casey Affleck Dunkin Donuts skit might be the best Boston skit in recent memory. That SNL commercial is infinitely rewatchable. That skit was all over social media the next day.
Come to think of it, Mikey Day was beat up in that one as well.
Other Pumpkin Ales to try
The reason the commercial works so well is that pumpkin versions of anything are always trending during the Fall in New England ... it's not exactly the latest news. Anyway, here are some real pumpkin beers you could try. Pumpkin beers are generally low to mid grade ABV, so they (usually) won't leave you wondering what happened last night.
Brooklyn Post Road Pumpkin Ale
Dogfish Head Punkin
Lops Brewing Pumpkin Spice
Shipyard Pumpkinhead
Southern Tier Pumking
Uinta Punk'n