Taproom in Franklin, MA
67 Degrees Brewing
158 Grove Street
,
Franklin
, MA
01915
https://www.67degreesbrewing.com/
(508) 507-7376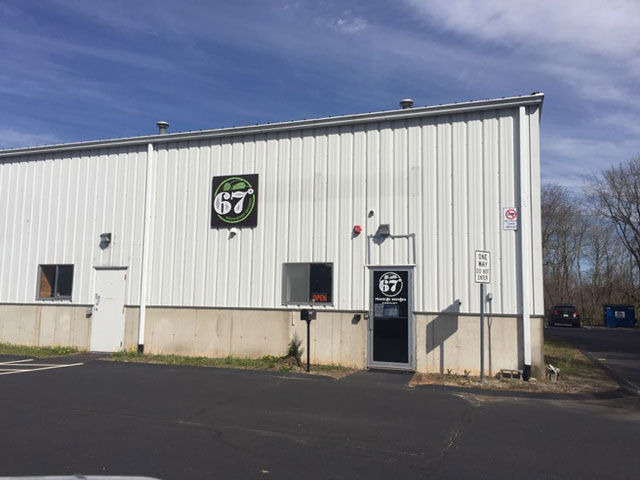 The Route 140 IPA can design is fantastic. It follows the entire route from New Bedford to Winchendon. There are several good microbreweries and taprooms right off of MA-140, 67 Degrees being one of them.
Located in the Franklin Industrial District, alongside the Franklin State Forest, is 67 Degrees, a recently opened microbrewery with a taproom that isn't afraid to display their love of the IPA.
Don't drive too fast down Grove Street or you might miss it.
Breweries near 67 Degrees Brewing in Franklin, MA
If you are touring Rhode Island Breweries and hit up Lops Brewing in Woonsocket, you might as well make the 10 minute drive to 67 Degrees.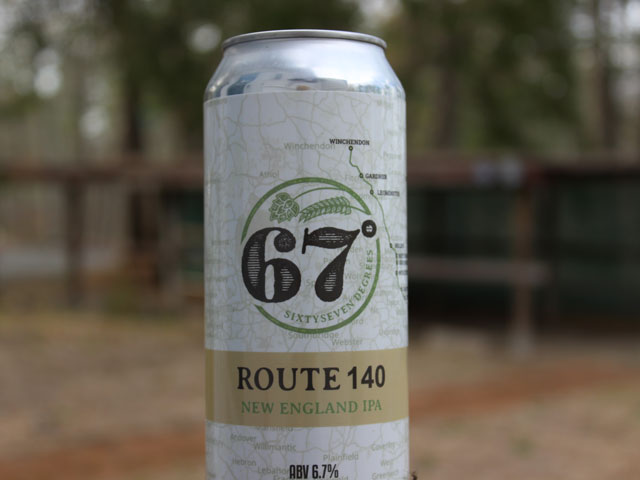 67 Degrees Brewing Beer
Beyond the india pale ale, they offer a chocolate porter and a regular pale ale.
Epimoni IPA
Forge Park West Coast IPA
Route 140 IPA
Strawberry Stroll IPA
Speaking of the Route 140 can, is it 67 Degrees Brewing, or, Franklin Brewing Company? The can suggests both.