The Best Craft Beer Bars in Boston
Boston is a city that has a long history of being at the forefront of new and innovative brewing techniques, which means it's also got one of the most diverse and well-curated collections of craft beer in the country.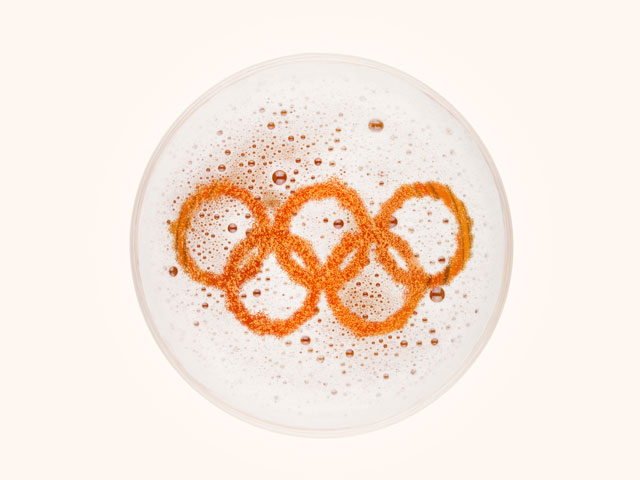 Beer Olympics
A decathlon of beer-drinking feats that test your strength and fortitude.
Win the Gold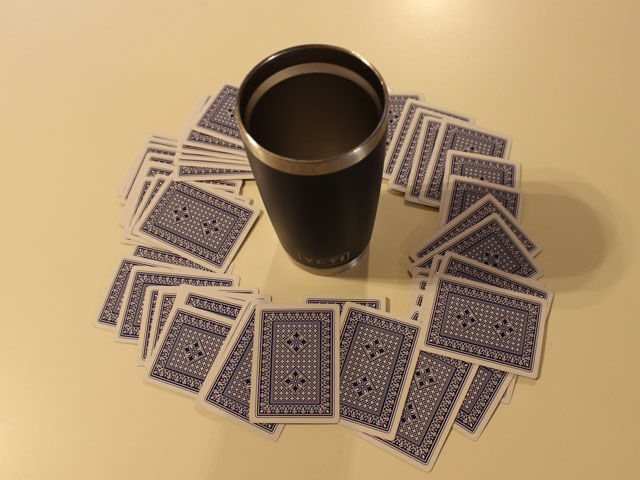 King's Cup
Arguably the Greatest of All Drinking Games.
Learn the Rules
If you're looking for some great places to enjoy a pint or two, these are some bars that you might want to check out. Just note, there is no happy hour in Boston. There are a ton of breweries in Boston though.
Bukowski Tavern
Named after the Babe Ruth of drinkers, the Bukowski Tavern is a fantastic place for a sandwich and some lunch beers. Bonus points for drinking said lunch beers on a workday (we won't tell).

Their satellite Inman Square (Cambridge) location closed its doors for good in 2020, taking with it their infamous Wheel of Indecision. Like the author himself, the Tavern has a woken up at noon with a drink in my hand feel to it, in the absolute best way possible.

The bar is a great place for discussing esoteric facts about popular Boston sports and just general drinking lore. And, more so when the two worlds collide, as can be found in the great Red Sox hitter, Wade Boggs and his beer drinking escapades.

Bukowski Tavern, 50 Dalton Street, Boston, MA 02215
City Tap House Boston
Boozy Fort Point joint with a ton of beers on tap. They serve a large amount of regional beers, including one of our personal faves: Vitamin Sea Brewing out of Weymouth. If you need your pumpkin spice fix, head to City Tap House and enjoy a Pumpkin Kerfuffle or the Pumpkin Spice Cannoli, a spiced beer from Shebeen Brewing from Connecticut.

City Tap House Boston, 10 Boston Wharf Road, Boston, MA 02210
Meadhall
Balcony seating always adds a touch of class to any bar, restaurant, or like-minded venue. Cambridge's Meadhall, located in Kendall Square, helps supply the good folks at MIT with a dazzling array of craft beers that balances the locally sourced brews with the Internationally imported.

Beer from breweries in the New England region include Allagash (ME), Lawson's (VT), and Mayflower (MA). The International supply is primarily focused on Europe, including Germany's Weihanstephaner, the oldest brewery in the world.

With a full-service restaurant backing its beer trade, Meadhall is the perfect jump off point to a wild night out in Downtown Boston, or, a chill night spent shooting pool over at Flat Top Johnny's. Just don't stuff yourself with too much candied bacon (yes, it's on the menu).

Meadhall, 90 Broadway 4 Cambridge Center, Cambridge MA 02142
Row 34
Row 34's proximity and relationship with Fort Point neighbor, Trillium Brewing Company has led to multiple craft beer collaborations which are featured only at the bar. Saison du Row, a Belgian Saison that is 7.6% abv, is, "built for sipping alongside a dozen oysters, or a creamy lobster roll."

Since their opening in 2014, Row 34 has gone heavy on Beglian and Belgian-style American beers, featuring local and regional craft brews as well as a lineup of respected international imports, to say nothing of Trillium beers, which couldn't be more local. If you're into genre defining lambics, Row 34 might just be your place.

Row 34, 383 Congress St Boston, MA
Russell House Tavern
A full-service restaurant right in the heart of Harvard Square, the Russell House Tavern has a sneaky good, New England-focused beer selection. As an All-American tavern, it serves only domestic craft beer. You'll want to turn your attention to Meadhall or The Publick House if your taste buds are feeling the urge to travel.

Russell House will, on occasion import a brew from the West Coast, such as Rogue's Nitro Chocolate Stout. They also layer in offerings from craft cideries, including ciders from Pony Shack, Citizen Cider, and Sociable Cider Werks out of Minnesota.

The Tavern just turned the corner on its first decade of existence and is witnessing some interesting change in the Square, most notably around a revitalized live music scene. While the Russell House Tavern is named after Thomas Russell, a furniture dealer and one of the building's original occupants, we believe that the original Russell House of Boston is the Boston Garden, where Bill Russell won the most championship rings in NBA history as a player. You know, for those of you keeping score.

14 John F. Kennedy Street, Cambridge, MA 02138
The Ginger Man
Hundreds of beers in Faneuil Hall. Yes, that's plural.

Whatever beer you're interested in, The Ginger Man has it. The styles feel limitless, including lambics, sour ales, smoked rauchbier, gose, grisettes, dubbels, and tripels.

If you're looking to hit a homerun, look no further than Nightmare Brewing Company's Nightmare Scaphism, a 17% abv Imperial Stout that punches harder than Iron Mike Tyson. We can't speak for your tolerance, but highly suggest you only order one.

Or, order the highly quaffable Allagash White. The choice is yours.

The Ginger Man, 148 State Street, Boston, MA 02109
The Publick House
The Publick House in Brookline is the place you go to in Boston long before you're mature enough to appreciate the experience. The staff is friendly, highly educated, and can, and probably will, elevate your knowlege and understanding of all things Belgian beer.

One of the more interesting things about The Publick House is its Washington Square location. Washington Square is insulated against becoming a haven for college tomfoolery and young professional flocking in three ways by design. First is that it is only accessible by the Green Line C Branch. Second is the stringent Brookline parking rules. And third is money, as everything is just a little more expensive in Brookline, including its restaurants.

If The Publick House is jammed up, as it usually is, swing across the street to The Abbey. The Abbey, despite its name, is less focused on the Beglian beer world and more focused on bringing a solid collection of brews from local and regional breweries, including offerings from Hermit Thrush and Relic Brewing.

The former of which, Hermit Thrush, is a sour-only brewery. If you're into that sort of thing, have at it.

The Publick House, 1648 Beacon St Brookline, MA 02445
Awesome Craft Beer Bars that have Closed
Lower Depths
The Lower Depths was the best. Truly. No craft beer serving establishment in the entire Hub could top it. This cash-only joint served up excellent beers on tap and even more in bottle (150+). It also served up life lessons and one-liners of advice on the wall chalk board.

Overall, the atmosphere was first rate, whether you stopped by before a Sox game or you were adventuring out for after-work beers with a few colleagues. The Lower Depths was even good enough for date night. Plus, it boasted a menu that was semi-focused on Tater Tots ... The Kenmore & The Mexicana were can't miss options.

We broke down to Whitney Houston's Didn't We Almost Have It All the day we heard that the Lower Depths closed. Kenmore Square hasn't been the same since. Boston's hasn't been the same. We've aren't the same.

476 Commonwealth Avenue, Boston, MA 02215
Sunset Grill & Tap
Another sad closing for us, as Sunset Grill & Tap had one of the largest craft beer menus we've ever seen. It was a Harvard Ave area staple for years. Folks would go there for dinner and then head upstairs to the jointly-owned pool hall upstairs, Big City.

130 Brighton Avenue, Allston, MA 02134
Deep Ellum
Deep Ellum opened over a decade ago in Allston's Union Square, just a short walk from Sunset Grill & Tap. Deep Ellum was storefront-level small, although it did sport an excellent patio out back. The bar, along with LuLu's<sup*, was a cornerstone of the effort to upscale the neighborhood from dive bar city to modern gastropub, as evidenced by dishes such as the Duck Confit Hash, a popular brunch menu item.

Despite being closed, its spirit lives on in the co-owned Lone Star Taco Bar next door. Lone Star opened its doors a few years after Deep Ellum opened, but they live on, serving us some of the very best margaritas in the entire city of Boston.

* If you're looking for a Three Floyd's Zombie Dust, Lulu's is your spot.

477 Cambridge Street, Allston, MA 02134