15 Beer Gift Ideas for Beer Lovers, Craft Beer Drinkers & Homebrewers
We've put together a short list of fun, useful, and interesting beer related paraphernalia that would be great to purchase for the beer lover in your life.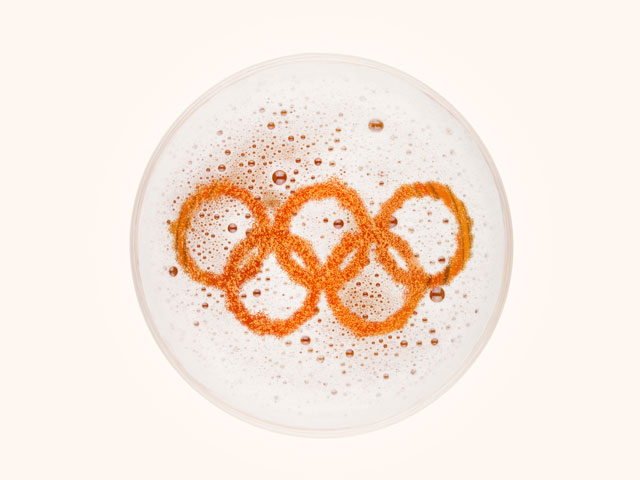 Beer Olympics
A decathlon of beer-drinking feats that test your strength and fortitude.
Win the Gold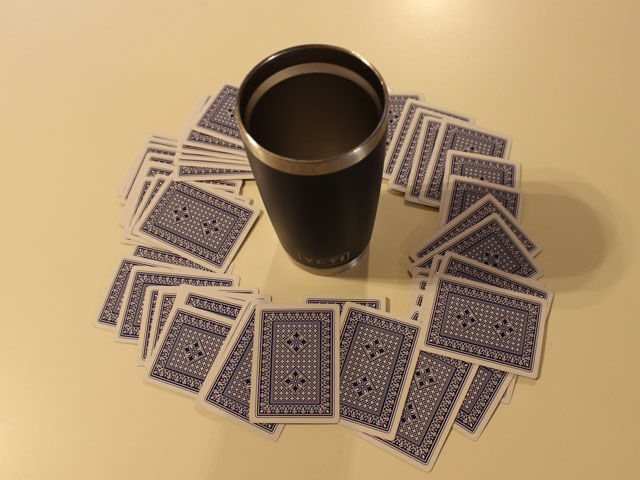 King's Cup
Arguably the Greatest of All Drinking Games.
Learn the Rules
Here are some gift ideas for birthdays, Father's Day, or even just as stocking stuffers. Or, simply treat yourself. Ain't nothing wrong with adding another Koozie to the collection. Speaking of koozies, is it Koozie, Coozie, or Cozy? That's a good question.
Grizzly Grip Pounder
We employ this party tool often (maybe a bit too often). The can cooler features Double walled insulation that locks in the cool temperature on your favorite 16oz tallboy. If we recall, the beer in the photo was a fresh IPA from Definitive Brewing Company.
Buy on Amazon
Swag Brewery Beer Infused Hot Sauce
Swag Brewery brings the heat with a 3-pack of beer-infused hot sauces. Their flavors include Asian Sriracha, Garlic Serrano, & Roasty Chipotle, which range from mild to hot, in that order. Sure, these hot sauces would be great a Super Bowl party.
But they're also great for everyday use. Sometimes you just want to add some flavor to your beer brats. We'll let you choose.
Buy on Amazon
Pelican Dayventure Backpack Soft Cooler
Whether you're heading out for your favorite hike, strolling across the city to meet a friend, or on a can collection mission from a new brewery, this beer-slinging backpack has you covered. The padded shoulder straps will ease the strain on long haul day trips. The upper compartment is great for storing your food and other dry goods. And, the bottom is ready to hold a cold six-pack of your favorite IPA, including ice.
To note: the upper compartment is insulated, so if you don't technically need dry storage, you could always pack in more bevvies. Score!
Buy on Amazon
Carhartt Six-Pack Beverage Caddy
We've purchased and used wooden six-pack caddys in the past and we aren't that impressed. One, they're always a bit more flimsy than advertised, and two, they aren't collapsible. That's why we're turning to Carhartt.
Known for making sturdy work gear, Carhartt's beer caddy features insulated pockets that are as durable as you are. Plus, you can take comfort in knowing that you won't be perpetrating when you Dufresne a few bottles of suds to your coworkers afterhours at the job site.
Just don't forget the Fast Orange for when it's cleanup time.
Buy on Amazon
Stanley Stainless Steel Growler Thermos
BPA-free, and with a double-walled insulation that will keep your beer cold for a day, the Stanley 64oz Growler is a beverage boss. It's rugged, dishwasher-safe, and built to carry a fill up from any brewery that allows you to bring your own growler.
Nightfall may be our color of choice, but Hammertone Green is exactly how you name a color.
Buy on Amazon
Yeti Rambler 16oz Colster
Quarter turn to lock in the can and you're tallboy is staying cold til you decide to finish it. Craft breweries trot out 4 packs so very much more often than 12oz cans, so it only makes sense to size up your needs to a 16 oz can koozie.
The company boasts 18/8 Steel in the Colster's construction, making it resistant to drops and dents. Not that you, craft beer drinking pro, ever drop your beer.
Buy on Amazon
Beeropoly (A Beer Drinking Board Game)
A beer drinker's take on the Parker Brothers (now Hasbro) classic board game. Beeropoly collects all of your favorite, or perhaps dreaded, prompts from other drinking games and relentlessly places them one after another on a 20 space board. Prompts like 2 Truths 1 Lie, Never Have I Ever, and Questions. We applaud the inclusion of the Slim Shady rule, but ... Bob Dole?
Anyway, using two spaces for Community Cup will have the party roaring in no time. Plus, Go Back 3 essentially creates two Socials. Playing Beeropoly will feel like reliving college.
You're welcome!
Buy on Amazon
Cup of Kings
Draw cards and play by their hilarious rules until you draw a king. That's when the fun starts. You need to pour an arbitrary amount into the King's Cup that is in the middle of the table (and set of playing cards) each time a king is drawn.
When the fourth king is drawn, the holder finishes chugs down the mixed beer (or drink).
Buy on Amazon
Sudski Shower Beer Holder
First rule of Shower Beer Fight Club is NO GLASS. Second rule is that there are no rules. Shower beers are a Pro move, so stop leaving your beer on the slippery soap tray, you're playing like a rookie.
We don't enjoy shower beers every time we shower, but when we do, we use a Sudski.
Buy on Amazon
Grapefruit IPA Soap
What good is a shower beer holder without a bar of soap? This Grapefruit IPA bar comes to us from Dr. Squatch, with notes of citrus and hops, and a zero grit exfoliation factor.
We have to admit, we're suckers for fun, enjoyable branding. Dr. Squatch looks quite confident that you'll enjoy the soap.
Buy on Amazon
RTIC Soft Pack Cooler
This little soft cooler is equally good for an overnight camping trip as it is for transporting a few 4 packs home from your local craft beer store.
Buy on Amazon
Prost!
Express your love for a great drinking toast by wearing this t-shirt. Prost is akin to "cheers" in German, just in case you didn't know.
Buy on Amazon
Pint Glass Beer Costume
Of course a beer costume should be on the list of gifts to give craft beer lovers. What else would such a person want to be for Halloween?
Buy On Amazon
Beer Gift FAQs
What do you get for groomsmen who like beer?
Personalized coasters are a nice touch. Same goes for bottle openers and beer glasses. If you opt for the Spieglau, find out each groomsmen's favorite beer and buy them the matching glass type. And, you can't go wrong with Swag Brewery's beer-infused hot sauce.
What is a good gift for a home brewer?
A GrowlerWerks 64oz Growler would make for a great gift. A hydrometer would work well too. Come to think of it, a YETI colster will keep their beer cold when they're checking on the mash. Atlanta breweries would do well to sell colsters.
What should you get for Father's Day for a Dad who likes beer?
Charlie Papazian's, "The Complete Joy of Homebrewing" is the perfect mate for your father's recliner.
List of Fun Beer Gifts